The third Cockwork Industries dialogue skin is Icy Vixen Nadia, which can be picked up by clicking the fox tail item in the Greenhouse: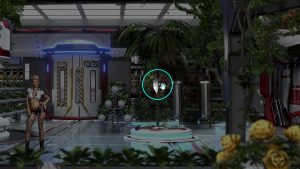 Upon pickup, a bonus "tease" animation showcasing the skin will also play out. Dialogue skins for remaining characters will be added over time.
The update will also be available on Steam and Itch.io tomorrow with updates to other stores coming at a later date.
Note to Nutaku customers: An update with two previous skins (Andrea and Lucy) is available for Cockwork Industries DLC Pack and Cockwork Industries Complete, but the Nutaku store staff haven't yet updated the information on the respective product pages.
v4.13 Changelog:
• Icy Vixen dialogue skin added