The second Cockwork Industries dialogue skin is Sexual Healer Lucy, which can be picked up by clicking the nurse cap item in the Bar: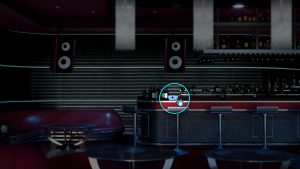 Upon pickup, a bonus "tease" animation showcasing the skin will also play out. Dialogue skins for remaining characters will be added over time.
The update will also be available on Steam and Itch.io tomorrow. We'll also add the first two skins (Andrea & Lucy) as a free update to Cockwork Industries Complete and Cockwork Industries DLC Pack on Nutaku and Affect3D as soon as possible.
v4.12 Changelog:
• Sexual Healer dialogue skin added