With this update we're adding the remaining dialogue skins (Lady Punk for Kyoko and Handsome Devil for Diego) and implementing the Game Guide into the game.
Lady Punk dialogue skin for Kyoko can be picked up by clicking the boot item in the Lobby: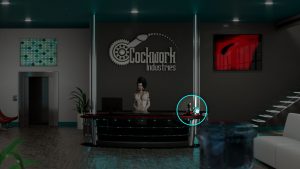 Handsome Devil dialogue skin for Diego can be picked up by clicking the trident item in the Machine Room: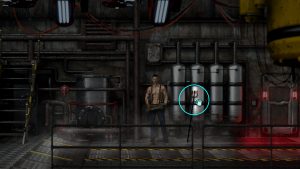 Upon pickup, a bonus "tease" animation showcasing the skin will also play out.
Some players also requested the ability to view the post-sex and ending images without the interface visible and for that reason we're making them available. They can now be found in the "Extras" folder outside of the game.
As indicated in the title, this is a final content patch for Cockwork Industries. Of course there might still be some small bug fixes if necessary, but version 4.18 is a true Complete version of the game. We'd like to thank you all for your support and making this game possible. Things we learned throughout the development of Cockwork Industries will help us bring you better, more engaging and feature-rich games in the future. We're now focusing our full attention to finishing our recently announced games – Countess in Crimson and Forbidden Curiosities. We're looking forward to sharing our progress with you in the upcoming months.
v4.18 Changelog:
• Lady Punk Kyoko dialogue skin added.
• Handsome Devil Diego dialogue skin added.
• The Game Guide is now accessible from the main menu
• Additional images that couldn't be included in the Personnel Files gallery can now be viewed outside of the game by browsing the "Extras" folder